In today's fast-paced world, where everything is constantly evolving, there's a growing appreciation for the timeless beauty of minimalism. Minimalist tattoos, with their simple yet profound designs, have become a popular choice for many.
These tattoos, though small in size, carry deep meanings and can be a reflection of one's personality, beliefs, and life experiences. Let's dive deep into the world of minimalist tattoos and explore their significance.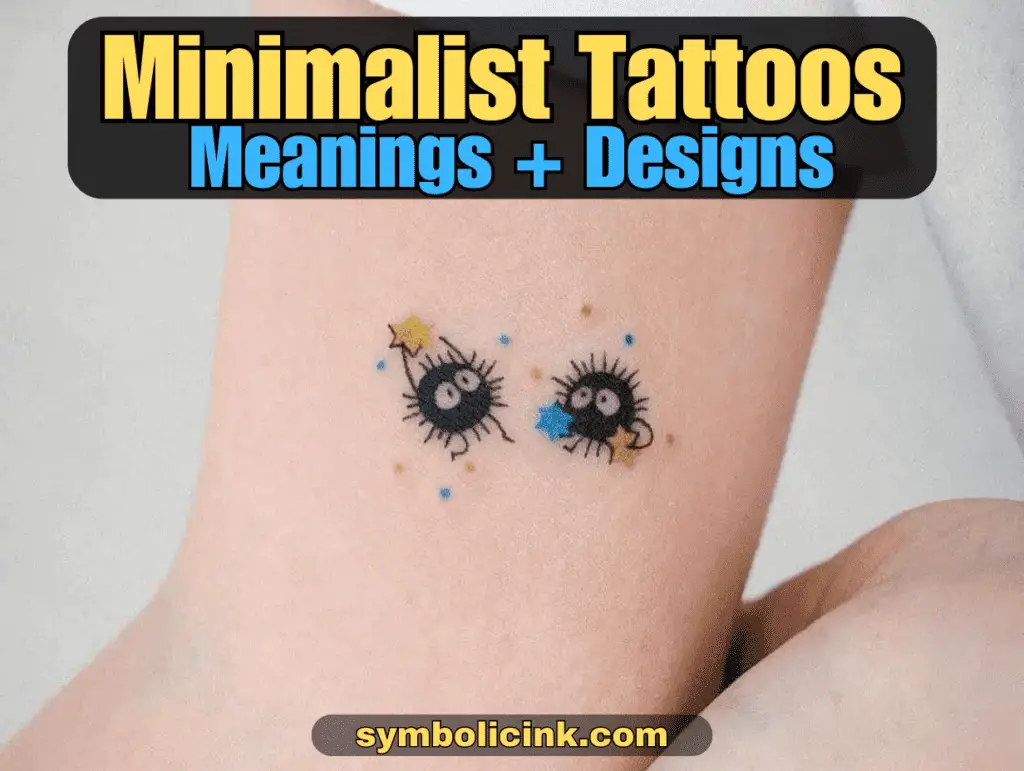 The Rise of Minimalist Tattoos
Full-body tattoos with intricate details have always been in vogue. But the current trend leans towards small, minimalistic tattoos. These tiny masterpieces are not just aesthetically pleasing but also carry profound meanings.
They enhance the body part they adorn and evoke a sense of serenity. As Jen, a licensed tattoo artist, aptly puts it, "Minimalist tattoos are perfect to introduce the tattoo process to first-timers."
Read More:
21 Minimalist Tattoo with Meaning
1. Heart Tattoo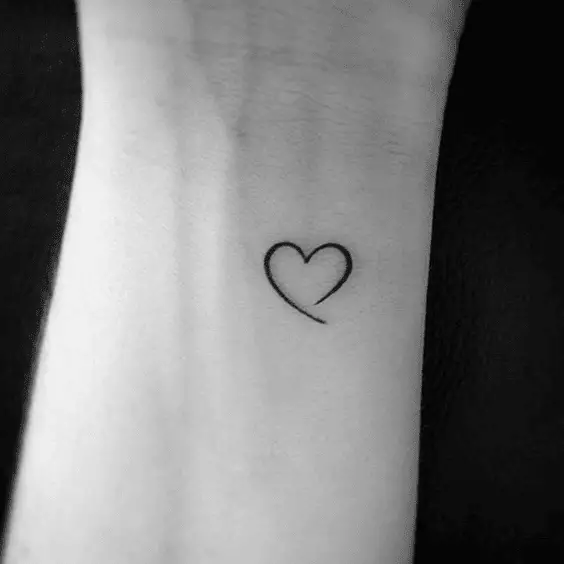 The heart, universally recognized as a symbol of love and passion, has been a favored tattoo design for decades. Beyond love, it signifies trust, hope, and stability. The rhythmic beating of the heart is synonymous with life itself, making this tattoo a tribute to living with passion.
Over the years, the heart tattoo has evolved, with designs ranging from anatomically accurate hearts to stylized representations.
Celebrities like Lena Headey and Avril Lavigne have chosen heart tattoos, each with its unique twist, further popularizing this design.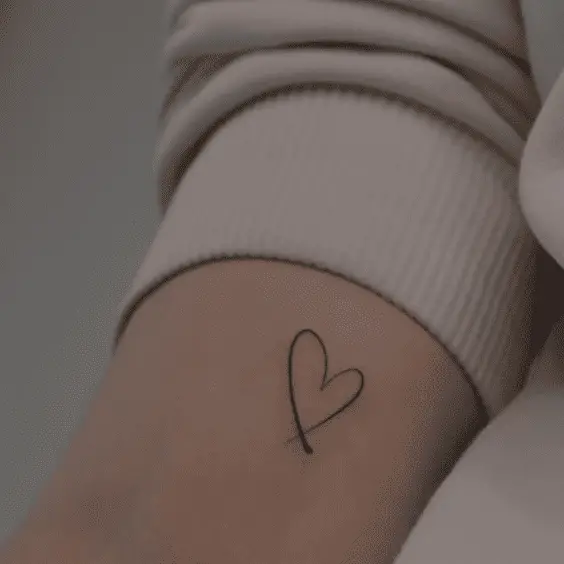 2. Rose Tattoo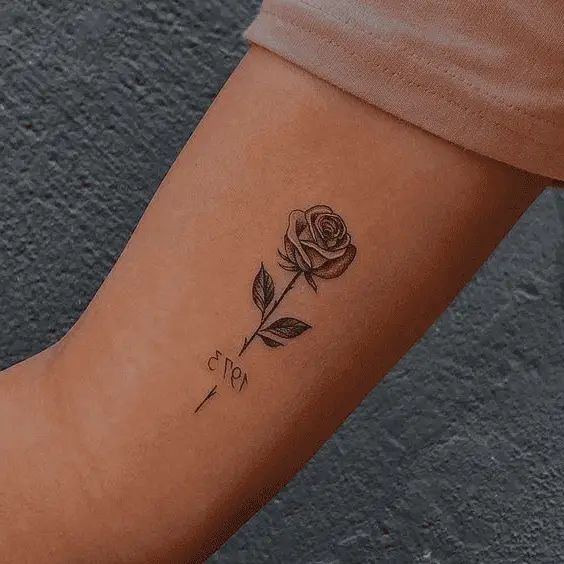 The rose, with its delicate petals and thorns, is a complex symbol. It represents the duality of beauty and pain. Historically, roses have been associated with goddesses and divine femininity. In tarot, the rose is seen as a symbol of balance.
Its petals express promise, hope, and new beginnings, while its thorns signify defense, loss, and thoughtlessness. The rose tattoo can be a reminder of the balance between beauty and pain, love and loss.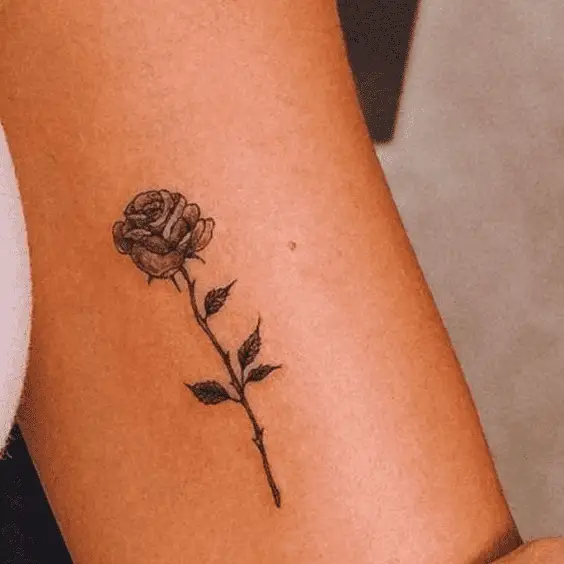 3. Crown Tattoo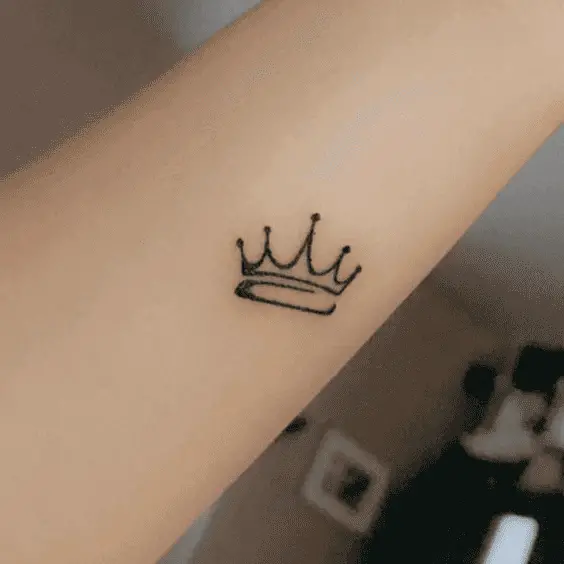 The crown, a symbol of power and authority, has been worn by monarchs for centuries. As a tattoo, it represents leadership, self-control, and sovereignty over one's life. It's a reminder that every individual is the ruler of their destiny.
For many, the crown is also a symbol of achievement, indicating that they've overcome challenges to reach their current stature.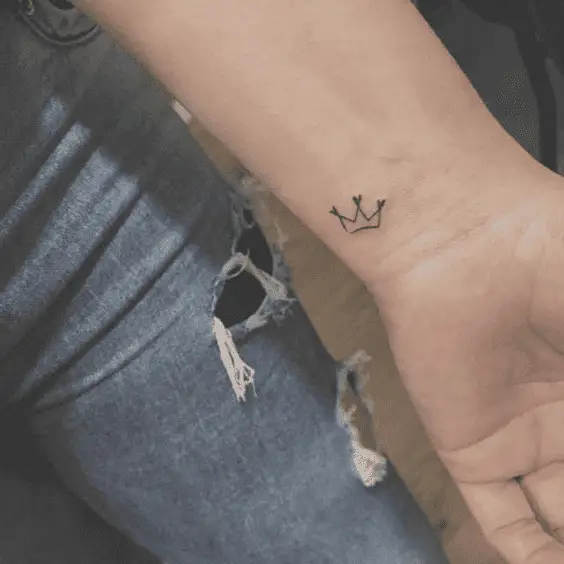 4. Airplane Tattoo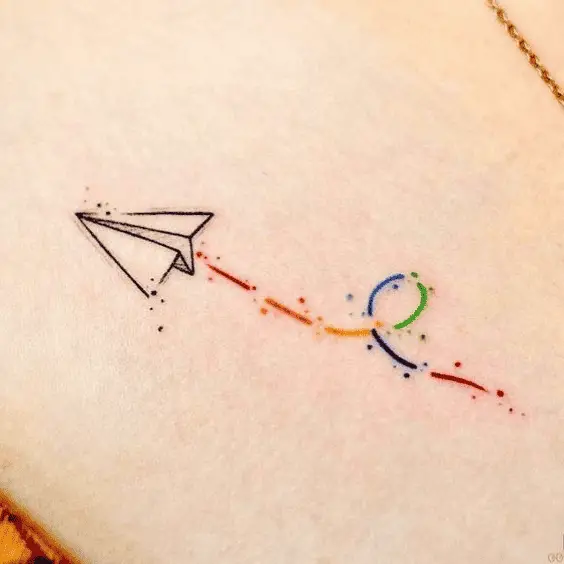 An airplane symbolizes adventure, discovery, and the human spirit's unyielding desire to explore. It's a nod to wanderlust and the thrill of travel.
For many, an airplane tattoo serves as a reminder of the vastness of the world and the endless possibilities that await.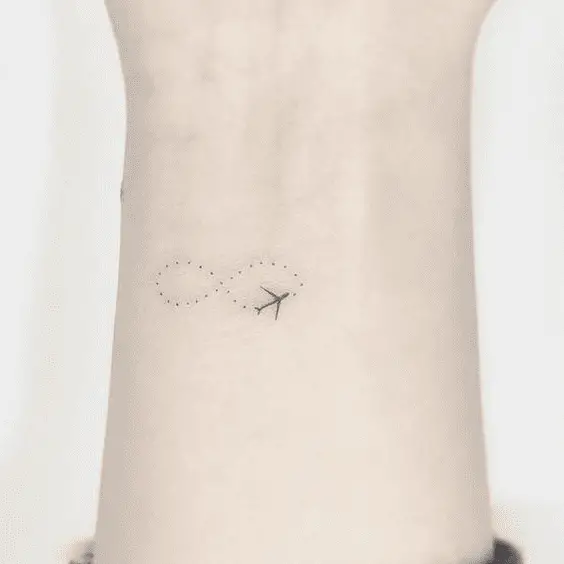 5. Sun Tattoo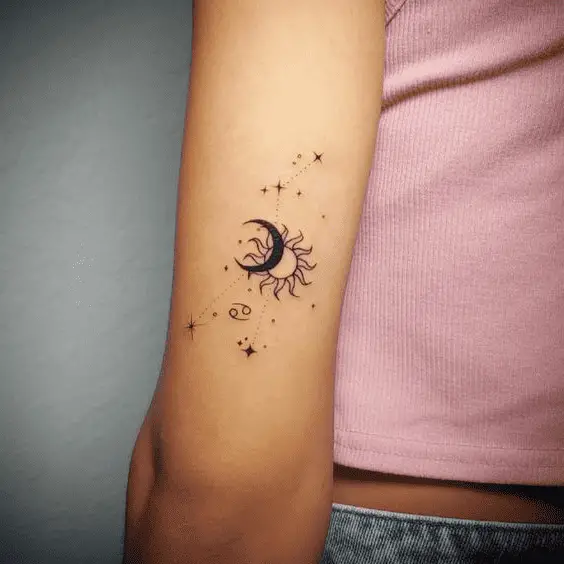 The sun, the very source of our planet's life, is a powerful symbol. It represents rebirth, strength, and energy. Many ancient cultures worshipped the sun as a deity.
As a tattoo, it serves as a beacon of hope, reminding the wearer of the light after dark times and the promise of a new day.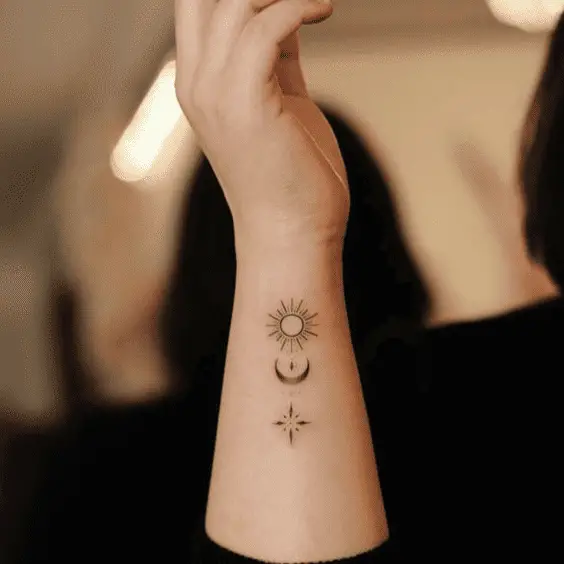 6. Pearl Tattoo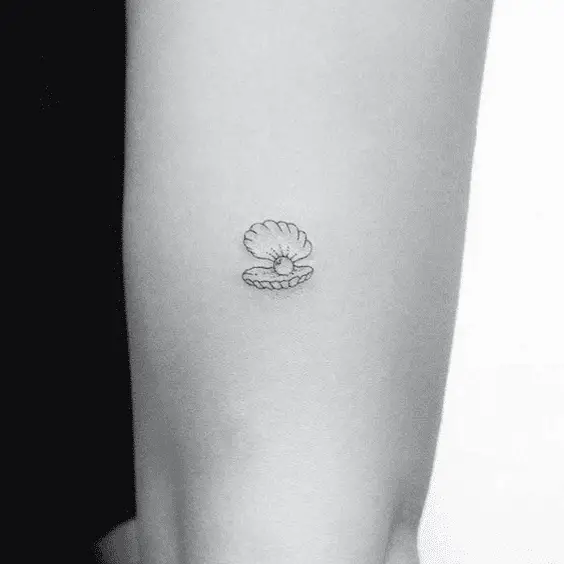 Pearls, formed within the depths of the ocean, are symbols of wisdom acquired through experience. They represent purity, innocence, and integrity.
A pearl tattoo can signify a hidden treasure within, a unique perspective or wisdom that the wearer holds dear.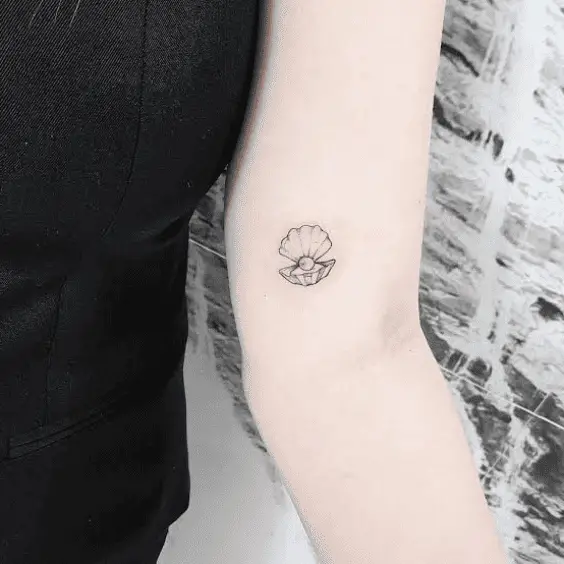 7. Snowflake Tattoo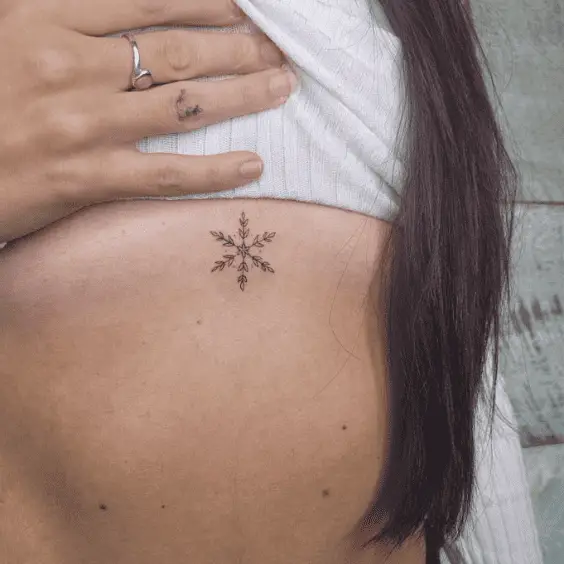 Every snowflake has a unique pattern, making it a symbol of individuality and uniqueness. It's a reminder that, like snowflakes, every person is unique, with their distinct path and purpose.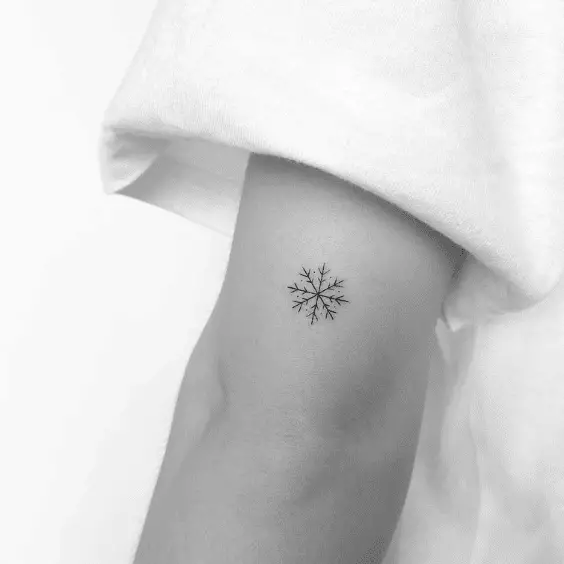 8. Music Lover Tattoo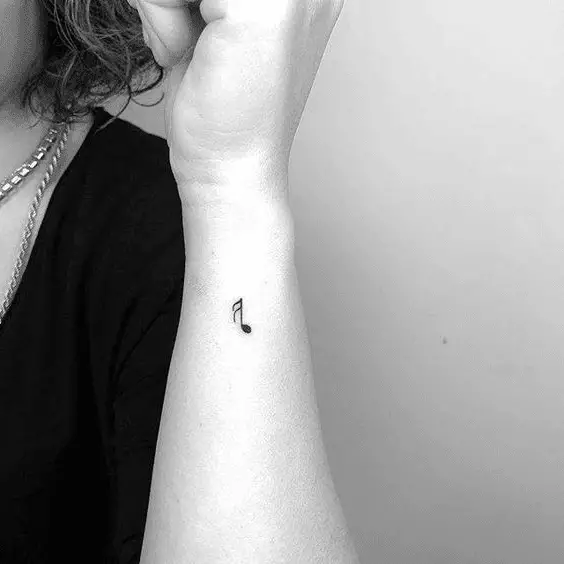 Music, a universal language, has the power to evoke emotions and memories. A music-themed tattoo, whether it's a musical note, an instrument, or a lyric, is a tribute to the transformative power of music.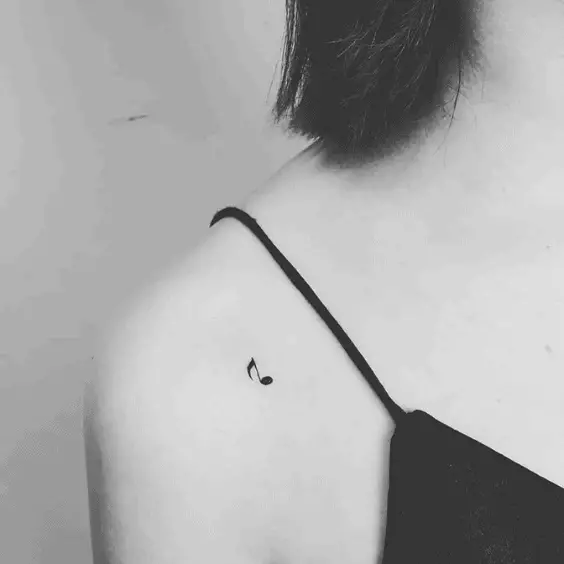 9. Elephant Tattoo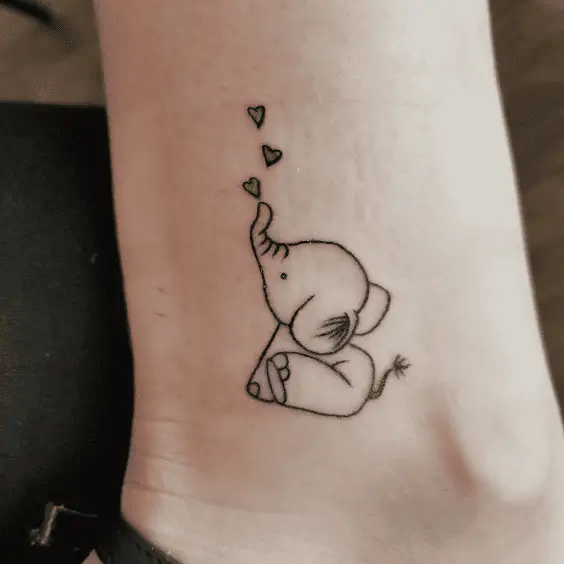 Elephants, revered in many cultures, symbolize strength, honor, and stability. They're also associated with patience, wisdom, and loyalty.
An elephant tattoo can serve as a reminder of these qualities and the importance of family and unity.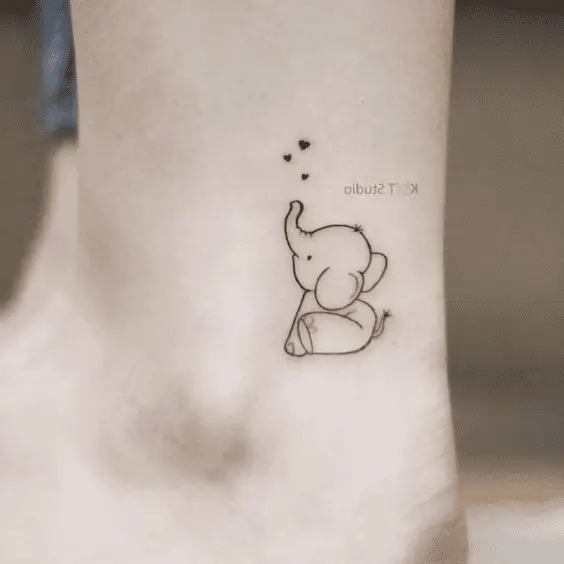 10. Arrow Tattoo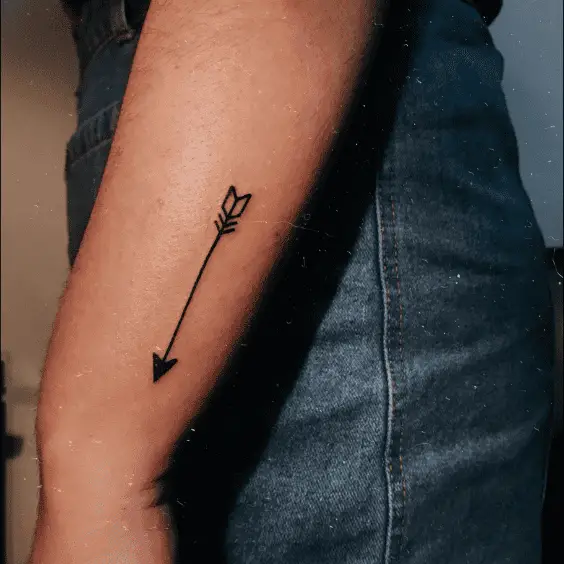 Arrows have multiple symbolic meanings, from protection and defense to direction and movement. An arrow tattoo can signify moving forward, regardless of life's challenges. It's a symbol of purpose, direction, and determination.
By expanding on each tattoo's significance, we can appreciate the depth and cultural relevance behind each design. Tattoos are more than just ink on skin; they're a reflection of personal stories, beliefs, and values.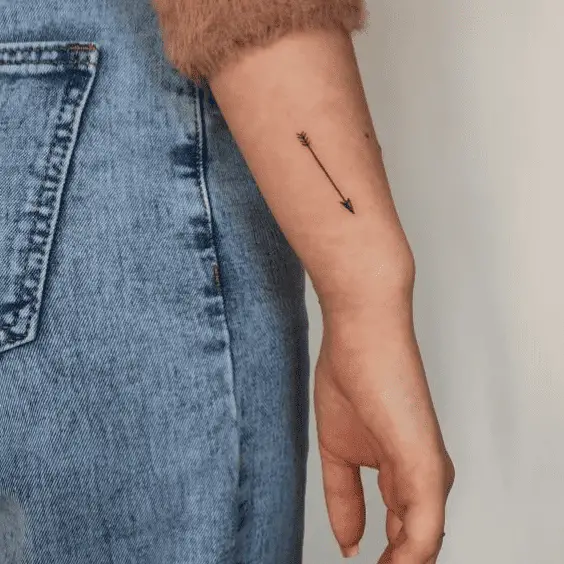 11. The Book Lover Tattoo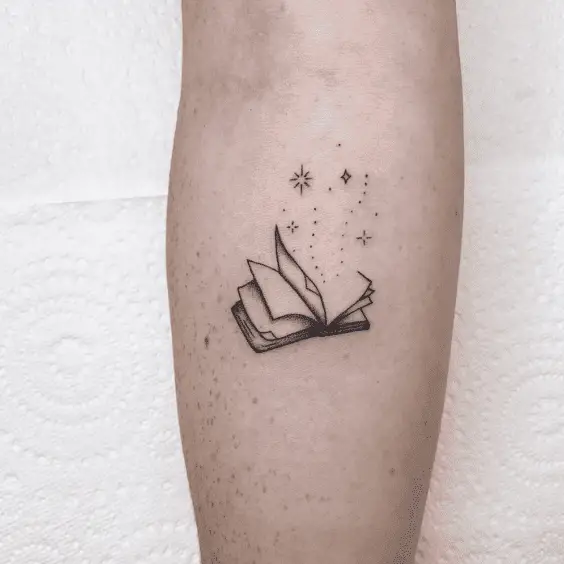 For bibliophiles, books are more than just printed words; they are gateways to different worlds, sources of knowledge, and lifelong companions.
A book tattoo symbolizes a deep love for literature, a thirst for knowledge, and an appreciation for storytelling. It can also represent chapters of one's life, with each book symbolizing a different experience or lesson.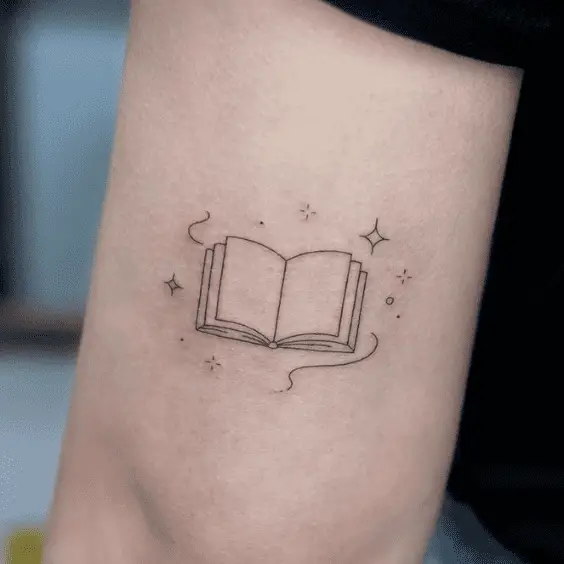 12. Doe Tattoo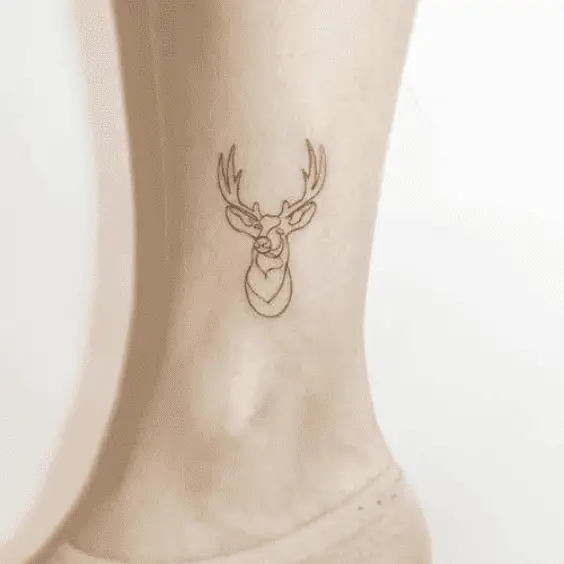 The doe, a female deer, is often associated with gentleness, grace, and compassion. In various cultures, it symbolizes innocence, peace, and motherly love.
A doe tattoo can be a reflection of one's gentle nature, a deep spiritual connection, or a symbol of new beginnings, given that deer are often associated with rebirth.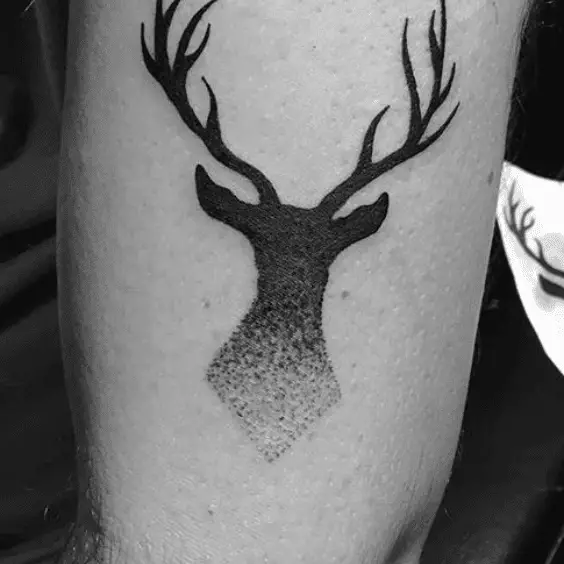 13. Lotus Tattoo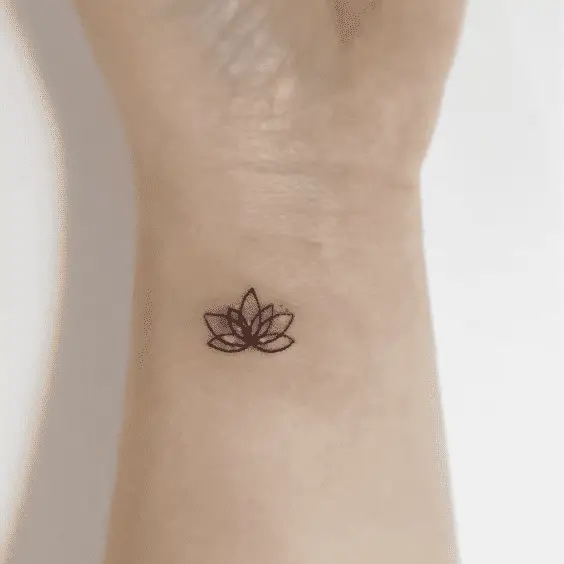 The lotus flower holds deep spiritual significance in many cultures, especially within Buddhism and Hinduism. Growing from the mud and blooming towards the sky, it symbolizes purity, enlightenment, and rebirth.
A lotus tattoo can be a reminder of one's journey from adversity to enlightenment, emphasizing the beauty that can emerge from challenging circumstances.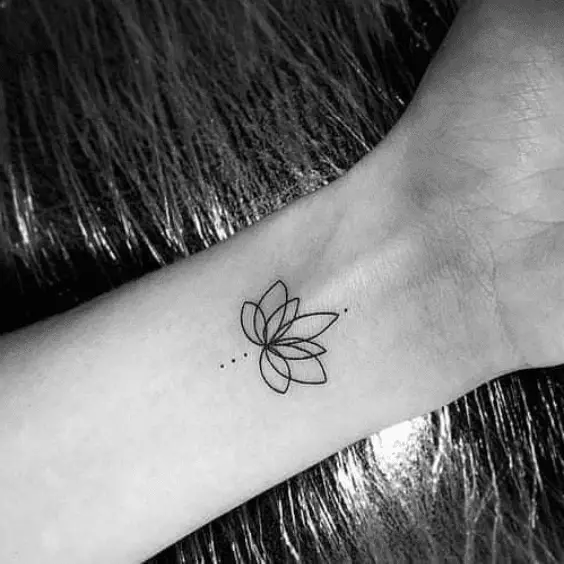 14. Om Tattoo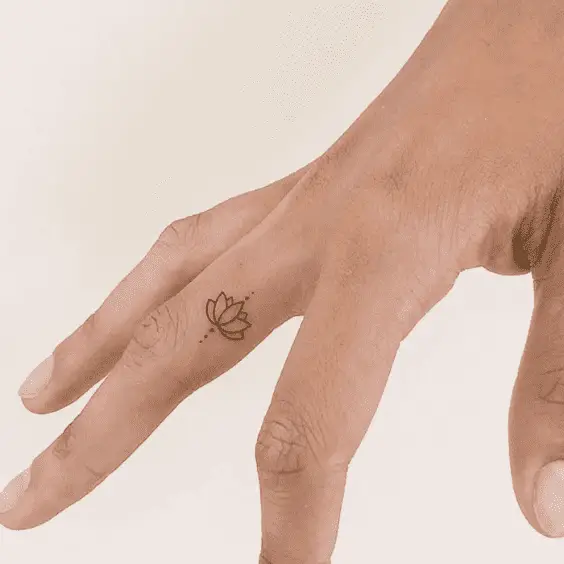 Om, often chanted in meditation and yoga practices, is believed to be the primordial sound of the universe. It signifies the essence of ultimate reality and consciousness.
An Om tattoo represents spiritual awareness, a quest for knowledge, and a connection to the universe's divine energy.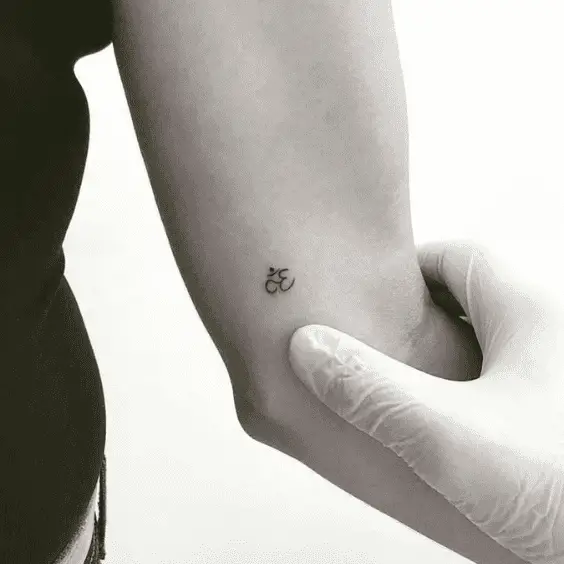 15. Feather Tattoo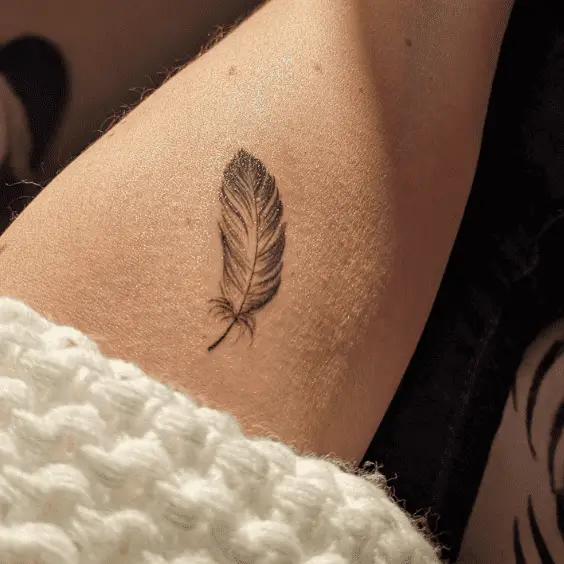 Feathers are often associated with freedom, flight, and spirituality. In many cultures, they are seen as messages from the spirit world or symbols of celestial wisdom.
A feather tattoo can signify a free spirit, a connection to nature, or a reminder of one's higher aspirations.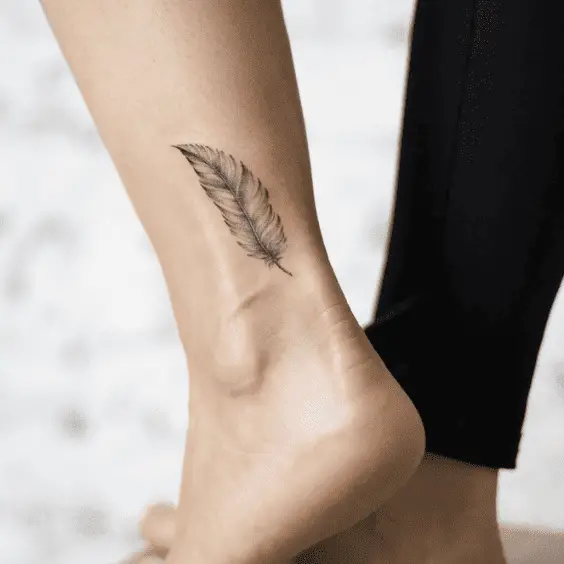 16. Owl Tattoo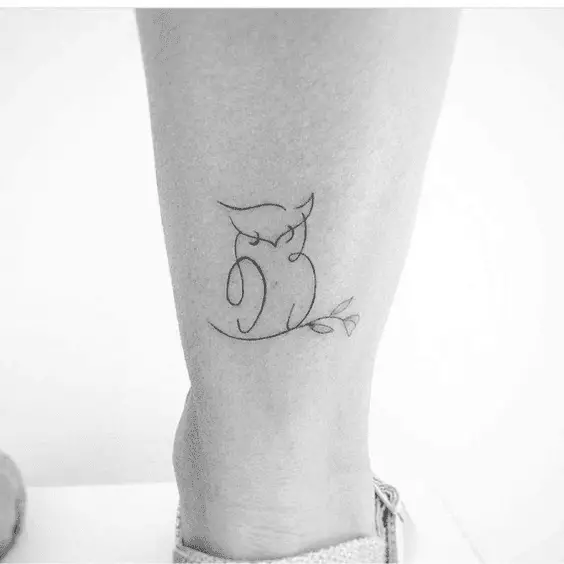 The owl, with its nocturnal nature and piercing eyes, is a symbol of wisdom, mystery, and intuition. Ancient Greeks revered the owl as the companion of Athena, the goddess of wisdom.
An owl tattoo can represent a person's quest for knowledge, their intuitive nature, or a fascination with the mysteries of the night.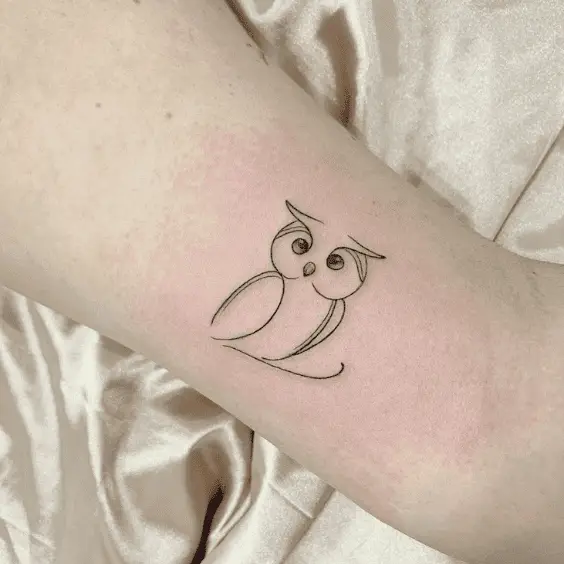 17. Bird Tattoo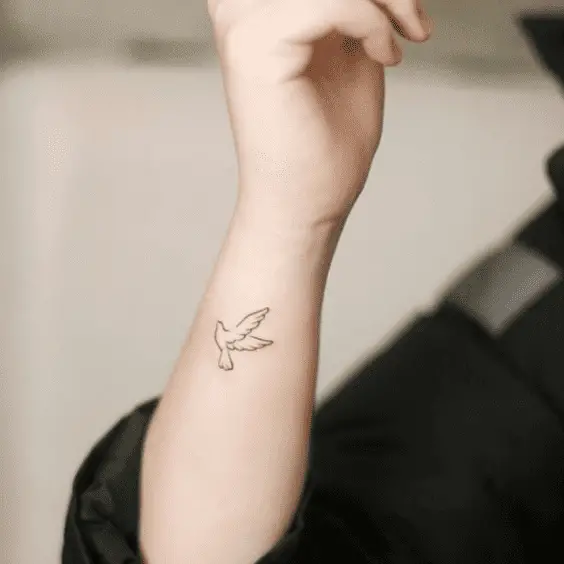 Birds, with their ability to soar high in the sky, symbolize freedom, transcendence, and the link between heaven and earth. Different birds carry different meanings; for instance, a dove represents peace, while a raven can symbolize mystery.
A bird tattoo can be a tribute to one's free spirit, aspirations, or a particular quality associated with the chosen bird.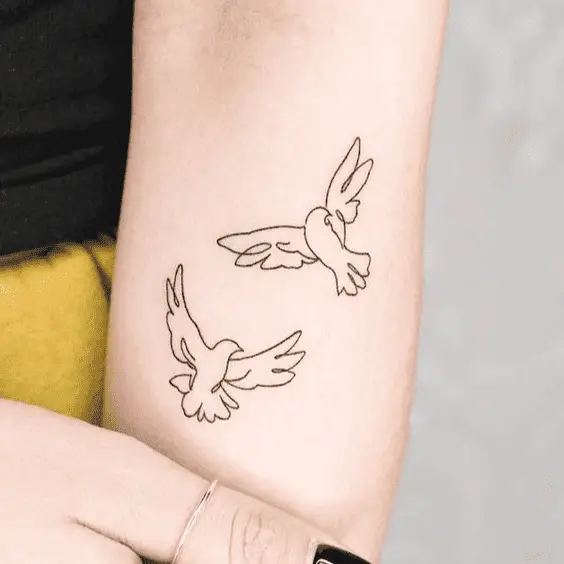 18. Tree Tattoo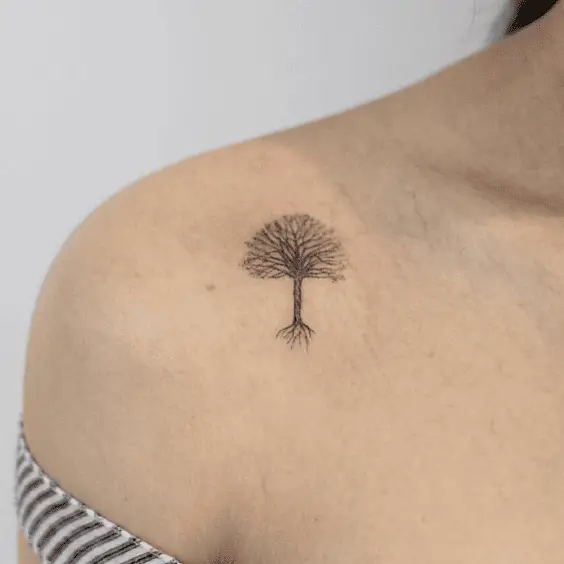 Trees are symbols of growth, stability, and connection to nature. They represent life, resilience, and the cycle of birth and rebirth.
A tree tattoo can signify one's growth, the roots representing one's origins, and the branches symbolizing the different paths taken in life.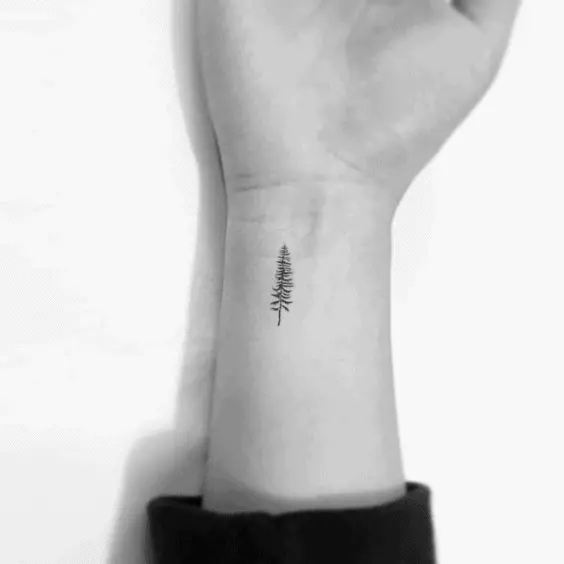 19. Moon Tattoo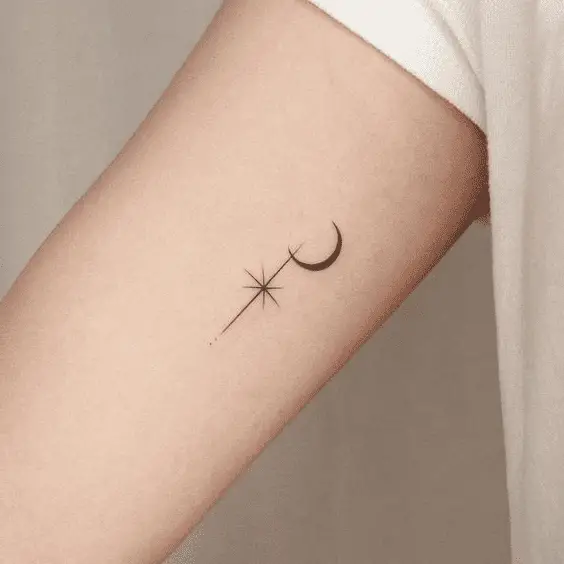 The moon, with its changing phases, represents the cyclical nature of life, femininity, and transformation. It's a symbol of intuition, emotional depth, and the unseen mysteries of the universe.
A moon tattoo can be a nod to one's inner emotions, phases of life, or a deep connection to the rhythms of nature.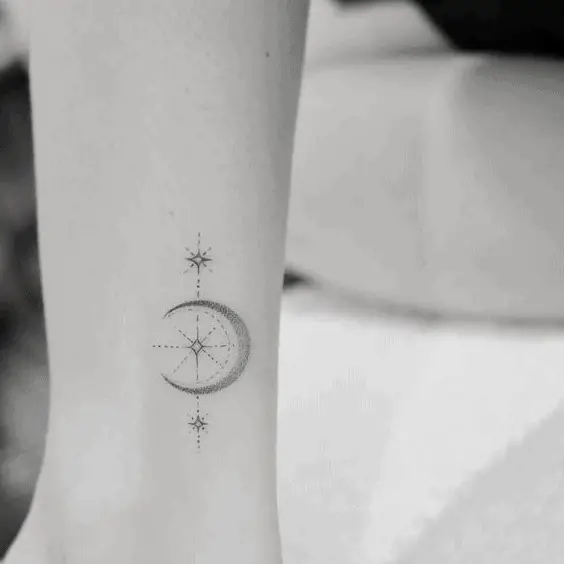 20. Anchor Tattoo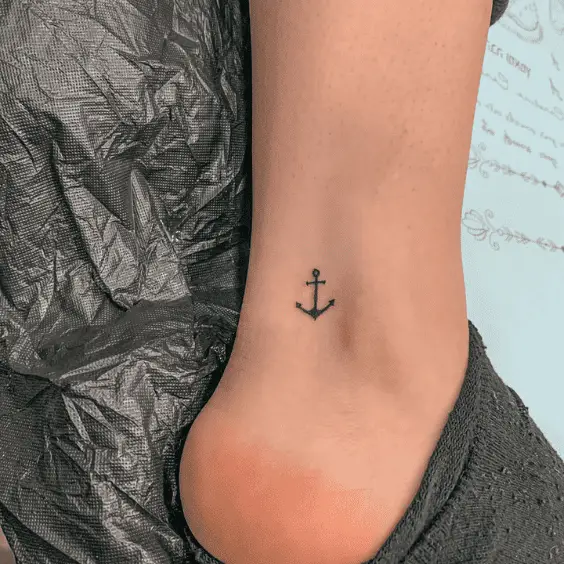 Historically used by sailors, the anchor symbolizes stability, hope, and safety. It's a reminder to stay grounded, no matter how stormy life gets.
An anchor tattoo can signify a safe haven, a constant in the midst of change, or a reminder of someone or something that provides strength and support.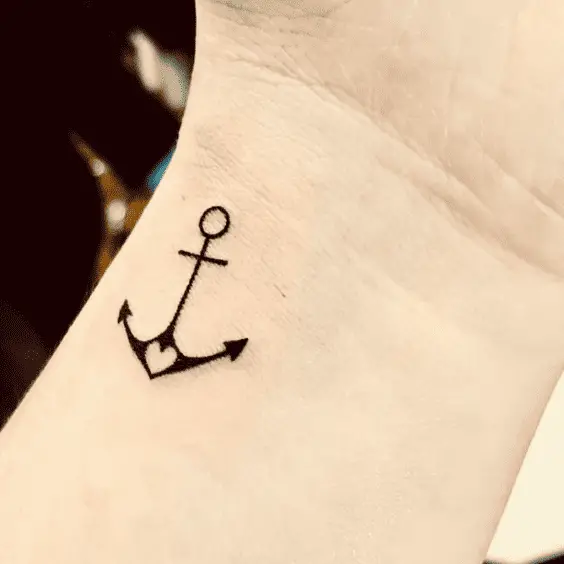 21. Symbols Tattoo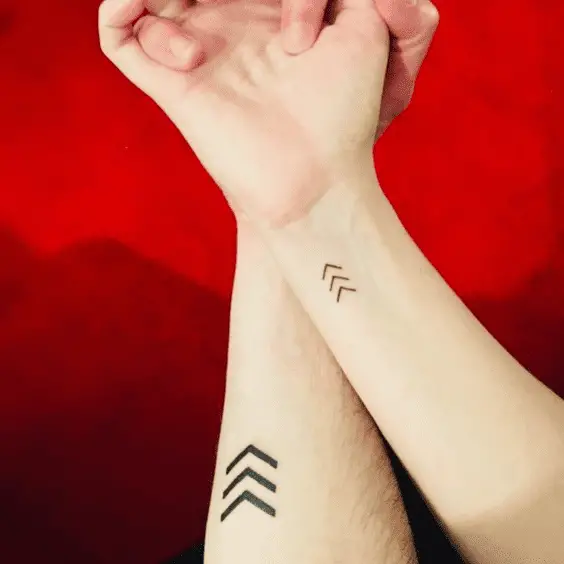 Symbols are powerful tools for conveying complex ideas in a simple form. Whether it's a geometric shape, an ancient glyph, or a personal emblem, symbol tattoos allow for a vast range of expression. They can represent one's unique journey, beliefs, or aspirations.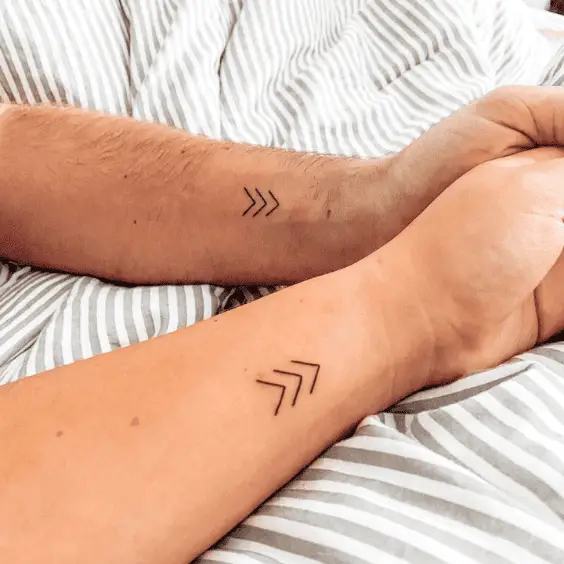 Each tattoo, with its intricate design and profound meaning, tells a story. It's a permanent mark that serves as a reminder of one's beliefs, experiences, and the values they hold dear.
FAQs
1. What's the smallest tattoo you can get?
Micro tattoos, consisting of a few dots or strokes, are the smallest tattoos available.
2. Will small tattoos last long?
With proper care and occasional touch-ups, small tattoos can last a lifetime.
3. What is a 2-inch tattoo?
A 2-inch tattoo refers to a design that covers 2 square inches of skin.
In Conclusion
Minimalist tattoos, with their profound meanings and elegant designs, are more than just a trend. They're a reflection of one's soul, beliefs, and life experiences.
Whether you're considering getting inked for the first time or adding to your collection, remember that tattoos are a lifelong commitment. Choose a design that resonates with you, and wear it with pride.